Articles
What we're contemplating, doing, and reading.
A Farewell to Miroo Kim & Welcome to Maria Paula Jimenez
A Farewell to Miroo Kim & Welcome to Maria Paula Jimenez

Compassion Institute is happy to welcome Maria Paula Jimenez in the role of Content Lead for Compassion Cultivation Training© (CCT™) Teacher Training.
Through CCT™ Teacher Training, trainees learn how to embody compassion in and outside the classroom. They also discover how to confidently and effectively teach CCT™ to the community they're most excited about.
We cannot properly welcome Maria Paula to the CCT™ Teacher Training team without first extending gratitude to Miroo Kim, who held this role during an integral period of development.
Miroo helped establish and launch our 2023 CCT™ Teacher Training cohort and created integral components, such as introducing alumni circles to provide increased support for trainees, that furthered the learning experience of all participants. Miroo has long been embodying compassion. She became a certified CCT™ Teacher as part of the 2018 cohort and has primarily focused on bringing compassion to the tech world in the California Bay Area at companies such as Meta.
Miroo brought warmth, insight, and creativity to the CCT™ Teacher Training program, and her impact will be felt for years to come. She left the role to further focus on creating compassionate programs designed for people working in the tech industry.
Our New CCT™ Teacher Training Content Lead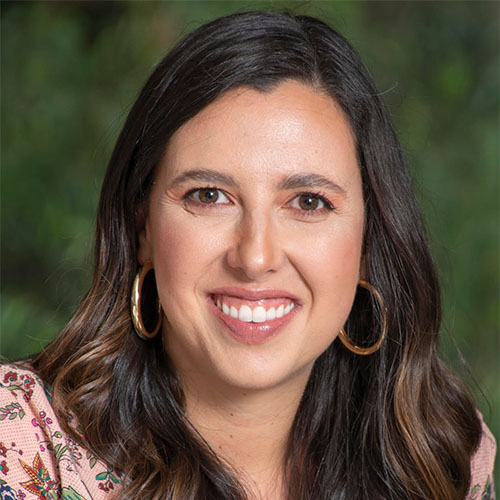 Miroo's compassionate spirit is shared by Maria Paula Jimenez, who took over the CCT™ Teacher Training Content Lead role this fall.
Maria Paula has been a Certified CCT™ Teacher since 2014 and has lent her voice to Compassion Institute in many roles over the years. From Medellín, Colombia, Maria Paula has supported multiple Spanish CCT™ Teacher Training cohorts, in addition to regularly teaching CCT™ in both English and Spanish. Over the next 12 months, she will support the current cohort of 52 trainees as they become Certified CCT™ Teachers.
Maria Paula personifies compassion in every interaction. She leads with sincerity and has made an immediate impact on the CCT™ Teacher Training program, where she also serves as a Facilitator. Maria Paula balances teaching trainees topics such as Group Facilitation and Settling the Mind with providing ongoing support and advice to our teachers in training.
We thank both Miroo and Maria Paula for guiding our work with compassion first and for bringing humanity, love, and joy to CI.
To learn more about their impact, visit our CCT™ Teacher Training page.