Building Compassion From The Inside Out
A two-week online program with Thupten Jinpa, PhD to support meaning, purpose & joy in your everyday life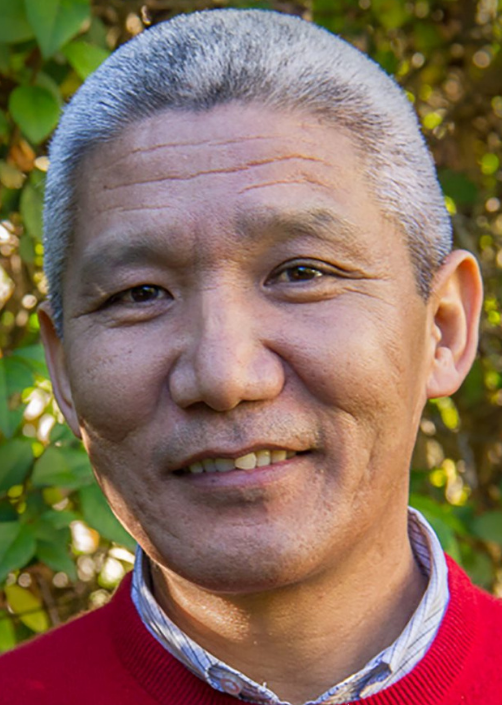 Compassion is an idea whose time has come. 
Thupten Jinpa, PhD
Building Compassion From the Inside Out
Our intention in offering three pricing tiers is to make this course accessible to all who wish to participate. However, if you are experiencing significant challenges at this time, please contact us regarding a scholarship at [email protected].
Building Compassion From the Inside Out

Enter your coupon code at checkout:
A video invitation from Thupten Jinpa, PhD
Join Compassion Institute's founder, Thupten Jinpa, PhD, for this online foundation course.
During this self-paced program, you'll discover what compassion is, and how you can make it a guiding principle and active force in your everyday life…so you can choose to live with more meaning, purpose and joy.
Over the two weeks, Jinpa—the principal author of Compassion Cultivation Training™ (CCT©) developed at Stanford University—will guide you in bringing a conscious, intentional, and systematic approach to compassion into your daily experiences.
With his guidance, you'll explore the origins and science behind compassion as well as its practical applications.
You'll also have the opportunity to participate in a live Q&A session in which Jinpa will address your questions about compassion.
With Building Compassion From the Inside Out, you'll:
Find out why focusing your attention and energy on compassion helps promote not only happiness and connection but also resilience, courage, and altruistic behavior.
Explore the important question:
What is the place of compassion in your own life, in your relationship with others, and in your relationship with the world we live in?
Discover the latest scientific findings on compassion, including healthcare studies that show it can lower blood pressure and reduce the perception of pain in patients.
Identify the core beliefs that you may be holding that create resistance and blocks to compassion in your life.
Gain an understanding of how, like exercising, you can in fact train your "compassion muscle."
Find 4 powerful practices you can use to cultivate compassion as an active force in your everyday life.
This self-Paced class includes:
You'll also receive homework and a robust collection of supplementary materials, including self-reflection exercises, articles by the Dalai Lama, a Fears of Compassion self-test and much more.
Join Jinpa and a community of global students for this powerful 2-week journey to bring compassion as a guiding force into your life.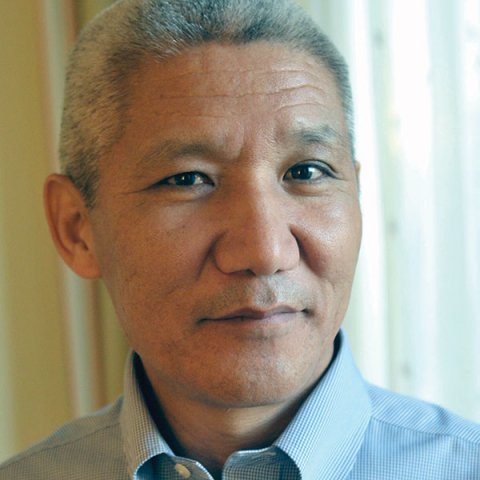 Thupten Jinpa, PhD was trained as a monk at the Shartse College of Ganden Monastic University, South India, where he received the Geshe Lharam degree. Jinpa also holds a B.A. in philosophy and a Ph.D. in religious studies, both from Cambridge University.
​
​Jinpa has been the principal English translator to H.H. the Dalai Lama since 1985, and has translated and collaborated on numerous books by the Dalai Lama including the New York Times Bestsellers Ethics for the New Millennium and The Art of Happiness, as well as Beyond Religion: Ethics for a Whole World. His own publications include A Fearless Heart: How the Courage to be Compassionate Can Transform Our Lives and translations of major Tibetan works featured in The Library of Tibetan Classics series. Jinpa is the principal author of Compassion Cultivation Training™ (CCT©) developed while at Stanford University in 2009.
A frequent speaker at various international conferences on mindfulness, compassion, and contemplative practice, Jinpa serves as an adjunct professor at the Faculty of Religious Studies at McGill University, Montreal and is the founder and president of the Institute of Tibetan Classics. He has been a core member of the Mind and Life Institute and its Chairman of the Board since January 2012.