Building Compassion From the Inside Out with Thupten Jinpa May 2024
Date
May 05, 2024 –
May 19, 2024
Refund Policy
The fee for this course is nonrefundable.
$30.00 - $120.00
Language of Instruction
English
Join Compassion Institute's founder Dr. Thupten Jinpa, Ph.D. for this online foundation course: Building Compassion From the Inside Out.
During this self-directed program, you'll discover what compassion is, and how you can make it a guiding principle and active force in your everyday life…. so you can choose to live with more meaning, purpose and joy.
You'll also have the opportunity to participate in a live Q&A session with Jinpa (on May 19th, 2024 @ 12pm Pacific Time) and get answers to questions you may have about the subjects covered.
Over the two weeks, Jinpa—the principal author of Compassion Cultivation Training™ (CCT©) developed at Stanford University—shares the context and framework for bringing a conscious, intentional and systematic approach to compassion into your daily experiences. Additionally, with his guidance, you'll explore the origins and science behind compassion as well as its practical applications.
---
Flexible Fee Course
Our intention in offering three pricing tiers is to make this course accessible to all who wish to participate. If you have questions about the course fee, please contact us at [email protected].
To select your fee, use a coupon code at checkout:
$120: No code needed  | $70: bcftio70  |  $30: bcftio30
---
Building Compassion From the Inside Out is a self-directed class that includes:
A total of 6 online video sessions (3 self-paced sessions per week, 25-40 min. each) over 2 weeks
A live, online Q&A session with Jinpa on May 19th, 2024 @ 12pm Pacific Time (convert to your local time here)
Additional video materials that explore further the topics covered in each session
Powerful video meditations led by Jinpa on releasing strong emotions, intention-setting, extending compassion to others, and more
Access to a private online classroom where you can enjoy sharing your thoughts and homework assignments with fellow students, post questions and enjoy a selection of meditations and additional interactive continuing education programs.
You'll also receive homework and a robust collection of supplementary materials, including self-reflection exercises, articles by The Dalai Lama, a Fears of Compassion self-test and much more.
With the Building Compassion From the Inside Out program, you'll:
Explore the important question: "What is the place of compassion in your own life, in your relationship with others, and in your relationship with the world we live in?"
Find out why focusing your attention and energy on compassion helps promote not only happiness and connection but also resilience, courage, and altruistic behavior.
Identify the core beliefs that you may be holding that create resistance and blocks to compassion in your life.
Discover the latest scientific findings on compassion, including healthcare studies that show it can lower blood pressure and reduce the perception of pain in patients.
Gain an understanding of how, like exercising, you can in fact train your "compassion muscle."
Find 4 powerful practices you can use to cultivate compassion as an active force in your everyday life.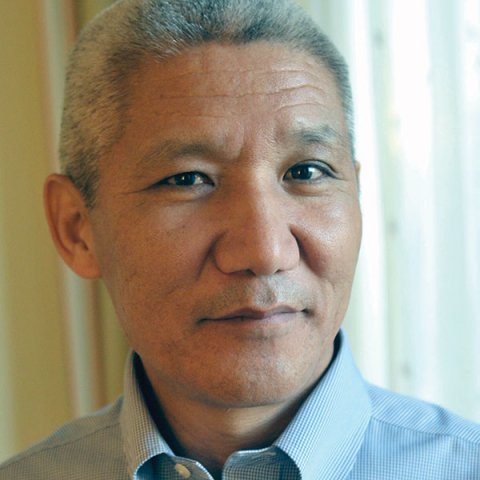 Refund Policy
The fee for this course is nonrefundable.
Request Info
Thank you for inquiry. We will contact you soon.