Articles
What we're contemplating, doing, and reading.
Shari Carlson joins Compassion Institute 
Compassion Institute is thrilled to announce and welcome the newest member of our team – Shari Carlson! Shari will be joining CI as Senior Program Manager, Health and Systems Transformation. She brings a wealth and depth of experience from her time serving in government and nonprofits in the social services sector. We are so grateful to have her on the team. Welcome Shari!
Shari (she/her/hers) is excited to support the self- and collective-care of providers in the health sector and to partner with organizations navigating their own systems transformation journey.  She recognizes that fostering a more caring world and promoting well-being requires that together we engage in advancing social justice, celebrating our diversity, and improving equity and inclusion throughout our organizations and systems.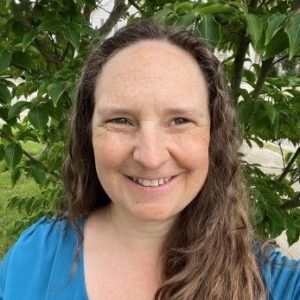 Shari began her career as a Peace Corps volunteer serving in the Republic of Congo and the Côte d'Ivoire before working in multiple nonprofit social service agencies serving individuals and families experiencing or at risk of homelessness or seeking asylum as survivors of torture and severe trauma.  She also had the pleasure of working with medical and pre-medical students across the globe who sought out supplementary learning and leadership opportunities.  For ten years prior to joining the Compassion Institute, she served as a director in a state government department of social services supporting hundreds of employees working to assist families and children.  
Shari holds her Bachelor of Arts from the University of California, Berkeley with a double major in social welfare and dramatic arts.  She also earned her Master in Business Administration from George Mason University.  Outside of work, Shari enjoys volunteering, spending time at the beach, reading, and being a mother and grandmother.