Articles
What we're contemplating, doing, and reading.
Compassion Institute Partner – Focus Area for Compassion and Ethics (FACE)
Compassion Institute has been partnering with the Focus Area for Compassion and Ethics (FACE) at the Task Force for Global Health to support public health workers who have been tirelessly serving communities since the beginning of the pandemic. At this time of year many consider making charitable donations so we wanted to share some information from the The Task Force for Global Health and their campaign to support COVID-19 activities.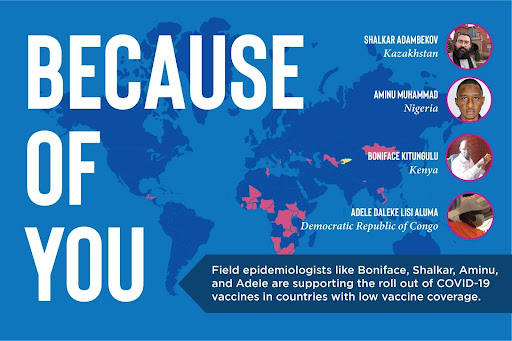 The global goal is for 40% of people in each country to be vaccinated by the end of 2021 yet more than 50 countries now fall below even 10% vaccination coverage partly due to lack of immunization systems.
Because of you, The Task Force and partners are accelerating countries' ability to reach the goal and end this pandemic, by working with the countries that have low vaccination coverage to establish the systems necessary to roll-out COVID vaccines.
"Governments in these countries and citizens themselves have been very diligent in following public health guidance because they know they can't rely on protection from treatments like vaccines yet. I support each country in different ways depending on what stage of vaccine deployment they are at."
~ Aminu Muhammad in West Africa. 
Because of your donation today, epidemiologists like Boniface, Aminu, Shalkar, Adele and other partners are able to help people in all countries protect themselves and their communities from the virus and end this pandemic. 
Donate now: https://bit.ly/TFGHdonate2021a