Articles
What we're contemplating, doing, and reading.
Compassion in Medical Education and Academic Health: A Collaborative Partnership
Compassion in Medical Education and Academic Health: A Collaborative Partnership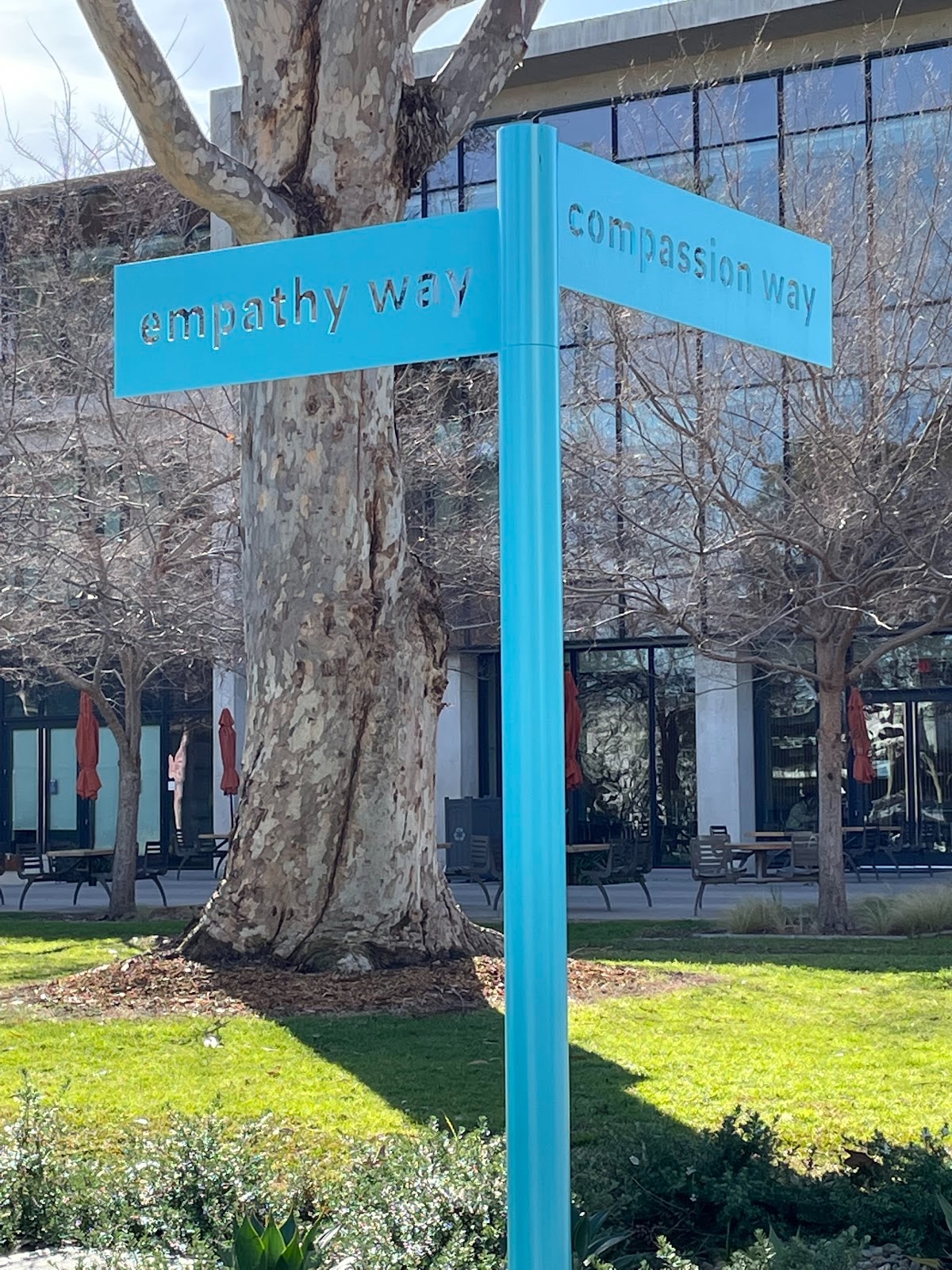 This February, the Compassion Institute (CI) health team and senior leadership were welcomed at the University of California San Diego's T. Denny Sanford Institute for Empathy and Compassion (Sanford Institute).
It's been CI's honor to have been collaborating with the Sanford Institute since 2019. Together, we're advancing the understanding of compassion, as well as compassion training, at UC San Diego Health Sciences and beyond. Activities include consultative and project-based services that enhance the missions of both institutes.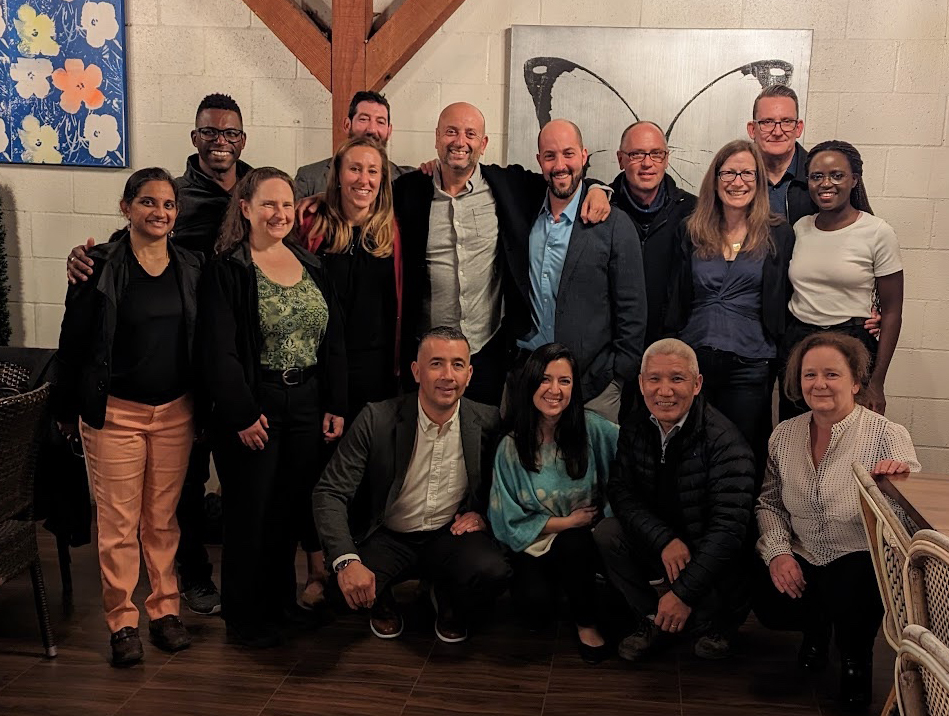 During these enlightening meetings, Interim Director of the Sanford Institute, William Mobley, MD, PhD, Executive Officer, Julie Freeman, and CEO of UCSD Health Physicians Group and Dean of Clinical Affairs, Christopher Kane, MD, met with our staff to share about their Wellness Initiative, discuss key areas of intersection between our organizations, and to explore how we may best collaborate in the future.
This was a wonderful opportunity for CI staff to listen and gain understanding of the challenges and opportunities facing medical schools and health systems in 2023.
What Is Compassionatomy?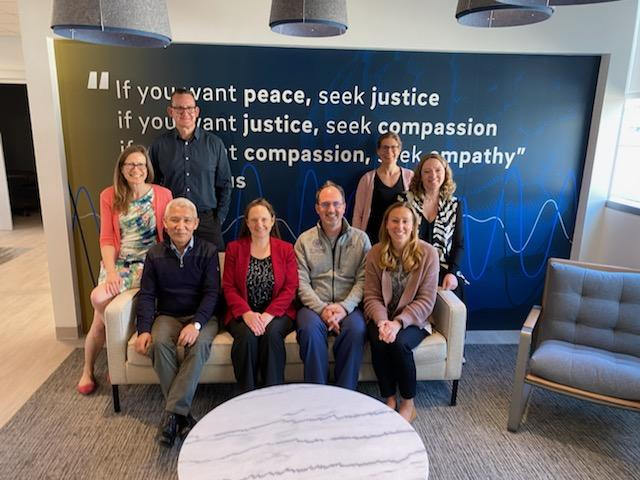 A highlight of the visit included an observation of Compassionatomy—an innovative anatomy laboratory class that incorporates short compassion training exercises for first year UCSD medical students at the start of each anatomy lab.
Sanford Institute's Center for Empathy and Compassion Training in Medical Education, Geoffroy Noel, PhD, Chief Division of Anatomy at UCSD, and Compassion Institute have collaborated to develop this exciting program. Over the last two years, former CI Program Director, Jane Chun, PhD, and Dr. Noel have led the program development phase with contributions by CI President, Thupten Jinpa, PhD. It provides students with tools to identify, regulate, and process their own complex emotions and reactions to both the donor body——their "first patient"—and to dissection activities.
Early results from the pilot program in the 2021-2022 academic year indicate identification with the donor significantly increased over the year and that identification was significantly higher after compassion training than without compassion training. Dr. Noel has shared that he and other professors have observed better quality dissections and improved treatment of the donors among students who participated in Compassionatomy, as compared to prior students who did not.
The positive initial outcome from the pilot resulted in the expansion of compassion training to coincide with every anatomy lab session this academic year.
Watching the live Compassionatomy grounding exercise was so impactful to all of us on CI staff. The students immediately settled during the practice, and you could sense the calmer, more focused atmosphere in the room.
Dr. Shireen Mansouri, CI Health Content Lead, observed, "Following the grounding exercise, the care the students took when preparing to begin the day's lab activity was noticeably more respectful to the donors than I have seen at the start of more traditional anatomy labs."
After the eye-opening experience, we sat down with Dr. Noel, Center Director, Lisa Eyler, PhD, researcher Federica Klaus, MD, PhD, and Director of Medical Education Integration, Jenna Tutjer, MA, MSW, to begin planning how to scale the program for dissemination to other interested medical or health sciences schools.
Introducing compassion training early in a healthcare provider's career provides the opportunity to hone skills and create habits that promote resilience as well as the ability to identify and respond to their own physiological needs and triggers. Additionally, we believe the recipients will ultimately become healthcare providers who are able to better connect with, and compassionately care for, their patients over their entire career.
Compassion Training Added Into the Medical School Curriculum & More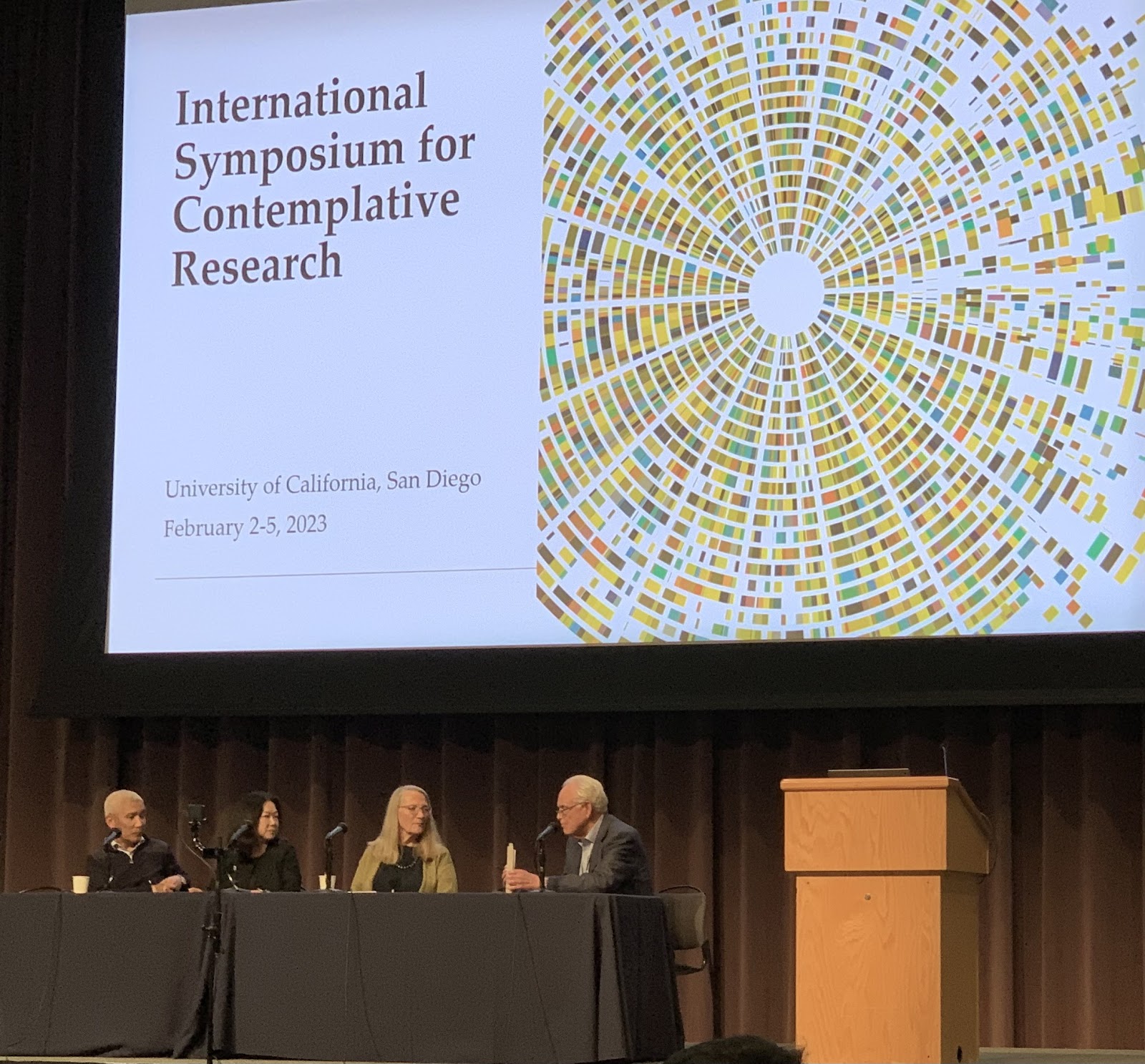 While visiting UCSD, we were thrilled to learn about the current work of medical school leadership and the Sanford Institute to incorporate compassion training into the medical school curriculum! We were able to discuss this exciting news and more in our meetings with Vice Dean for Medical Education, Michelle Daniel, MD, MHPE, FACEP, Undergraduate Medical Education Dean, Sean Evans, MD, Admissions and Student Affairs Dean, Kama Guluma, MD.
Additionally, while in San Diego, CI co-founder, Thupten Jinpa, PhD, was honored to speak at the International Society for Contemplative Research Inaugural Annual Conference as a panel member at the interdisciplinary symposium session, "Compassion, Social Justice, and Interpersonal Regulation of Emotion," moderated by Sanford Institute Director, William Mobley, Md, PhD.
On our visit, we also had the unique opportunity to meet with the Physician Wellness Directors from across the UCSD departments. This served as a listening session for CI and Sanford Institute leadership to hear about the needs that the Wellness Directors have identified within their teams and to begin to explore how CI may be able to collaborate with the Sanford Institute in support of staff within the UCSD Health Sciences and among their healthcare providers.
We're happy to report that the trip was a huge success, and we're reinvigorated to advance our collaboration with the Sanford Institute and UCSD. Please keep an eye out for news we'll be sharing on what's coming next.
In the meantime, you can click here to find out more about Compassion Institute's compassion-based professional and leadership development for healthcare and public health professionals and organizations.