Online Compassion Cultivation Training with Lakiba Pittman August 2023
Date
Aug 03, 2023 –
Sep 21, 2023
1:00 pm - 3:00 pm UTC-8
Refund Policy
No refunds will be issued unless the course does not fill a minimum number of registrants by 1 week prior to the course start date.
Language of Instruction
English
Compassion Cultivation Training is an 8-week training course developed at Stanford University Center for Compassion and Altruism Research and Education (CCARE) by principal author and Compassion Institute Co-Founder Thupten Jinpa Ph.D with contributions from CI's Founding Faculty.
The evidence is compelling. While compassion is an inherent quality we all possess as human beings, research from neuroscience, contemplative science, and psychology show that it is an orientation and skill that can be cultivated and strengthened to increase the well-being of individuals, communities and society. 
What does Compassion Cultivation Training (CCT) look like?
CCT is an 8-week course, including:
Weekly 2-hour class, with lectures, discussions, and interactive exercises

Meditation practices that progress from week to week

Real-world assignments for practicing compassionate thoughts and actions
What effects can I expect?
While everyone will have their own unique experience, research has shown CCT can lead to:
Support for your health, happiness, and well-­­being

Reduction of stress, depression, and anxiety

Improvements in relating to others and the world
The 8-week CCT journey 
Week 1 Settling and focusing the mind
Week 2 Loving-kindness & compassion for a loved one
Week 3 Compassion for oneself
Week 4 Loving-kindness for oneself
Week 5 Embracing shared common humanity and developing appreciation for others
Week 6 Cultivating compassion for others
Week 7 Active compassion practice
Week 8 Integrated daily compassion cultivation practice
Absence & Refund Policy
We understand that life happens and we want to work with you to make sure you're able to get the most out of your class. Before registering, please consider the following:
Absences:

For 8 week CCT, we recommend you attend at least 7 of the 8 sessions. If you need to miss more than 2 sessions during the 8 weeks we recommend that you wait to take it at a time when you can attend at least 6 sessions. This will allow you to obtain as much information as possible and get the most out of the course. 

Refunds:

Unfortunately, we are unable to issue refunds or transfers for CCT classes.
Please be sure to take note of the time & date listed above, all times are listed in UTC offset.
Please note: this class will be recorded for future use in CCT Teacher Training.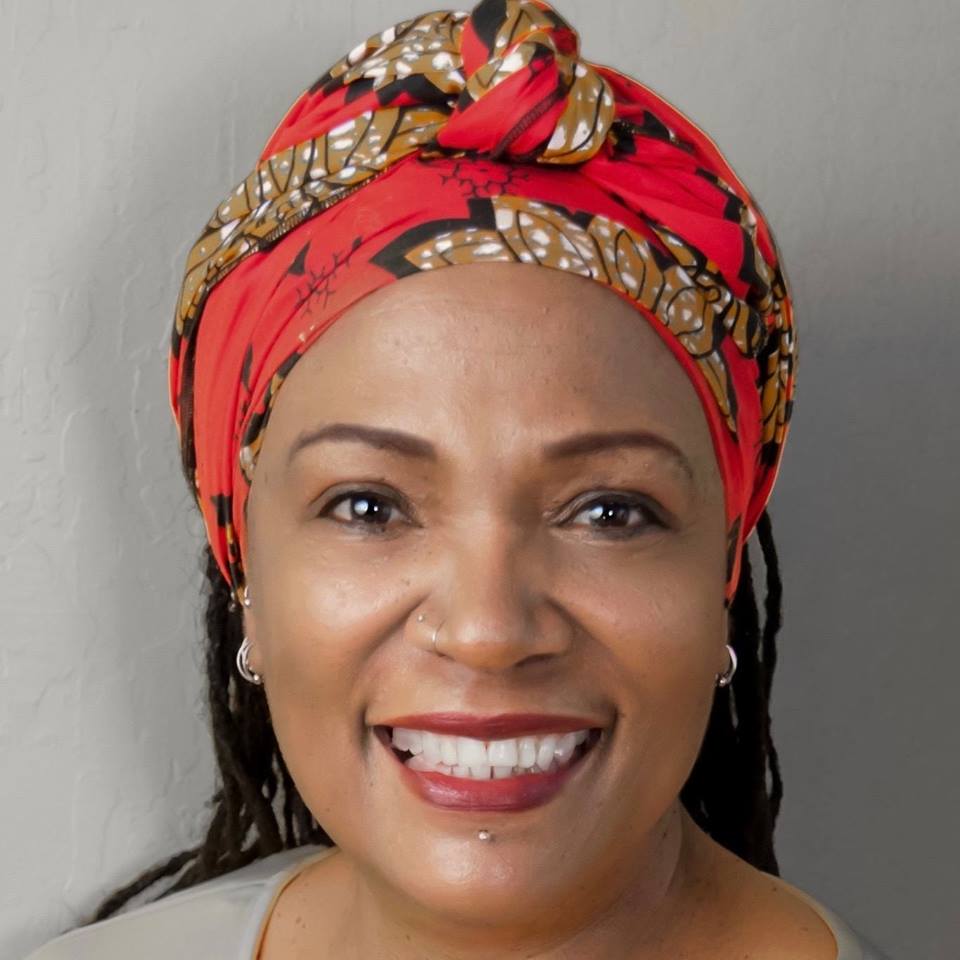 Lakiba Pittman
Lakiba was certified by Stanford's Center for Compassion & Altruism Research & Education (CCARE) in 2014, to teach Compassion Cultivation Training (CCT) workshops. Working with the Compassion Institute, Lakiba develops and delivers public workshops, including culturally relevant specialized workshops for a range of clients. In addition to Stanford's CCARE program, Lakiba has trained with the Center for Mindful Self-Compassion, Mindful Schools, Mission Be, The Greater Good of U.C. Berkeley, The Center for Mind-Body Medicine, The Dalai Lama Center for Ethics & Transformative Values @ MIT, Search Inside Yourself Leadership Institute (SIYLI) and Stanford's Designing Your Life for Women (DYL). Lakiba is a Senior Adjunct Professor at Menlo College and Notre Dame de Namur University. She holds a B.A. in Creative Arts, an M.A. in Organizational Development and is currently pursuing a Ph.D. in Psychology with a specialization in Consciousness, Spirituality & Integrated Health.
Refund Policy
No refunds will be issued unless the course does not fill a minimum number of registrants by 1 week prior to the course start date.
Request Info
Thank you for inquiry. We will contact you soon.