Online Compassion Cultivation Training with David Midgley
Date
Jan 18, 2023 –
Mar 08, 2023
7:00 - 9:00 pm UTC
Language of Instruction
English
Location: Online (UK)
If you have questions about this CCT offering or are interested in registering, please click "Inquire" below to contact the teacher directly. Course fees are determined by the teacher and may vary. Please be sure to take note of the time & date listed above, all times are listed in UTC offset.
CCT is a multi-week personal and professional development course designed at Stanford University's Center for Compassion and Altruism Research and Education and taught around the world by Certified Facilitators. The program includes practical tools and exercises designed to enhance your awareness, compassion, and resilience.
CCT will support you to improve your relationships with friends, family, clients, patients, staff, and coworkers.
You'll walk away from each CCT class with tools and practices you can immediately put to work. CCT will help you:
Improve awareness
Increase connection to others
Decrease the distress you may feel in difficult situations
CCT is a two-hour weekly class that includes:
Large and small group discussions to share learning experiences
Guided meditation to improve awareness
Listening and communication exercises to build compassionate interactions
You'll also have daily homework of one guided meditation per day and informal practices to try as you go about your day.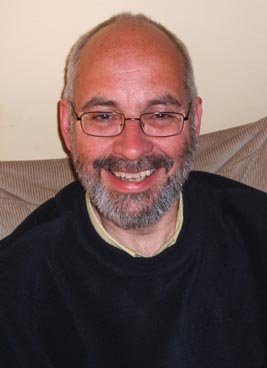 David Midgley
I teach meditation and Buddhist philosophy at Jamyang Buddhist Centre Leeds (FPMT) which I founded 25 years ago. I was founder and Director of Schumacher North, a forum for ecology and spirituality, from 2007 to 2016, and Zero Carbon Yorkshire, 2016-2018. I am a co-counder and Core Group member of Kinder Leeds, organisers of the Leeds Festival of Kindness, Compassion and Wellbeing, and a member of the COP26 Multi-Faith Task Force of Faith for the Climate UK.
Request Info
Thank you for inquiry. We will contact you soon.