Active compassion practice: Tonglen Intensive Course March 2023
Date
Mar 29, 2023 –
Apr 05, 2023
9:00 AM - 11:00 AM UTC-8
Refund Policy
No refunds will be issued unless the course does not fill a minimum number of registrants by 1 week prior to the course start date.
Language of Instruction
English
Join Compassion Institute Founding Faculty member Erika Rosenberg, Ph.D. online for Active compassion practice: Tonglen Intensive course, Wednesdays March 29th & April 5th.
The two-session, 4-hour Tonglen Intensive course is open to experienced meditation practitioners, CCT alumni, Certified CCT instructors, and not recommended for new practitioners.
Tonglen is a powerful practice that helps us learn to be present with the suffering in ourselves and others and envision ways to transform that suffering into ease. We do this by being willing to be present and to use our strength in staying to build a willingness to help. This intensive immersion in Tonglen deconstructs the practice and demystifies it, with an eye toward envisioning what is possible when we learn to stay with whatever arises in life. Tonglen builds courage and lightness, at the same time. In the process of this transformation, one learns to reinforce the ability to serve another while also building your own strength.
This workshop will be a deep-dive into the active compassion practice of Tonglen. Tonglen is an ancient, imagery-based meditation practice that exercises your willingness to do something for somebody who needs help (including yourself).
It uses meditation imagery to rehearse giving something up yourself to be if the benefit of others and also being willing to shield some of their burden in the process. The benefits gained are key to the motivation, you don't hold their suffering, you transform their pain into a gift for them by virtue of strengthening your willingness to engage and serve.
You'll have an opportunity to connect in real time with individuals from around the world as you experiment and practice Tonglen.
This class is interactive and happens live in a group learning environment. To participate, you will need a quiet location, a reliable internet connection, and a computer or tablet with a webcam and a microphone. If you have questions about your microphone or video camera, please contact [email protected].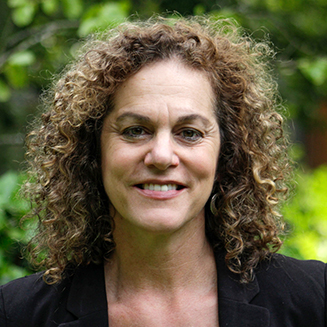 Erika Rosenberg, Ph.D.
Erika Rosenberg, PhD. Founding Faculty and Director of Research at the Compassion Institute, is senior teacher of CCT At Stanford, a co-author of the CCT program with Thupten Jinpa, Ph.D., and Faculty at Nyingma Institute of Tibetan Studies, in Berkeley, CA. Dr. Rosenberg is a Scientist and Author who brings decades of experience writing and teaching about emotions, meditation, and compassion in mainstream settings including Universities, corporations, health care, and diverse public forums throughout the U.S. and abroad.
Refund Policy
No refunds will be issued unless the course does not fill a minimum number of registrants by 1 week prior to the course start date.
Request Info
Thank you for inquiry. We will contact you soon.